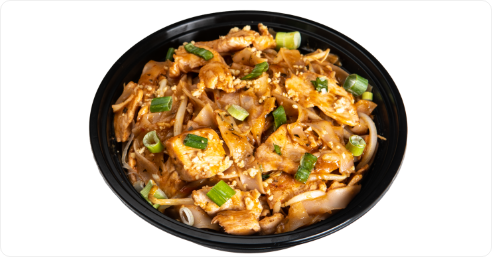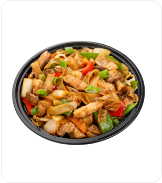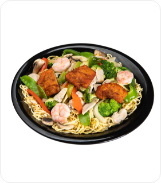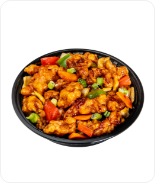 General Tso Pork
Crispy battered pork, mixed with a blend of wok seared vegetables and our house made General Tso sauce.
$16.50
Kwangtung Chow Mein
A delightful blend of chicken, shrimp and mixed Chinese vegetables, topped with charred BBQ pork and served on a bed of pan fried Cantonese noodles.
$21.00
Chicken Pad Thai
Contains Nuts | Gluten free upon request
Wok fried chicken cooked in a savoury Thai peanut sauce and mixed with rice noodles and crisp beansprouts.
$18.50
Szechwan Lo Mein
Gluten free upon request
Fresh market vegetables blended with rice noodle and our house made spicy black bean sauce and your choice of protein.
Chicken $17.50
Pork $17.50
Beef $18.50
Shrimp $20.00
Chicken Chow Mein
Gluten free upon request
16.50
Cashew Guy Ding
Contains Nuts | Gluten free upon request
17.50
Beef with Broccoli
Gluten free upon request
18.50
Honey Garlic Chicken
16.50
General Tso Chicken
16.50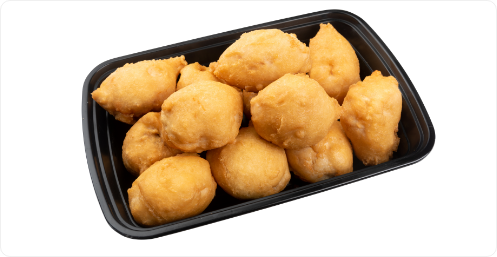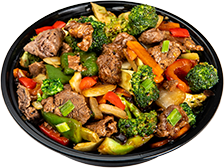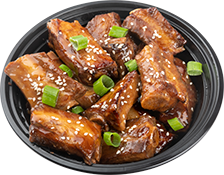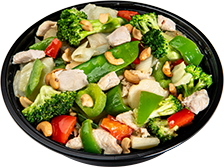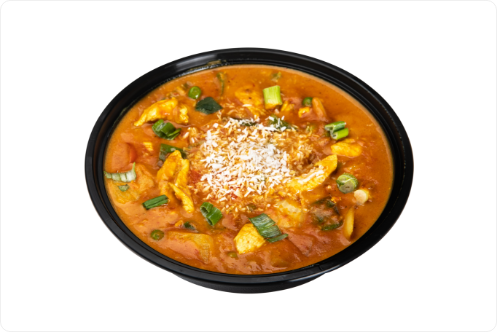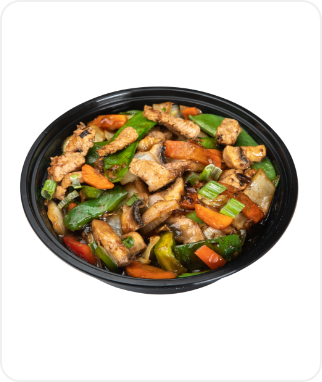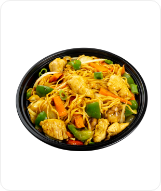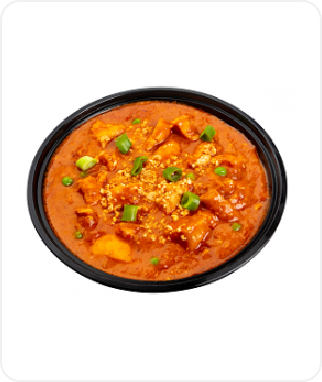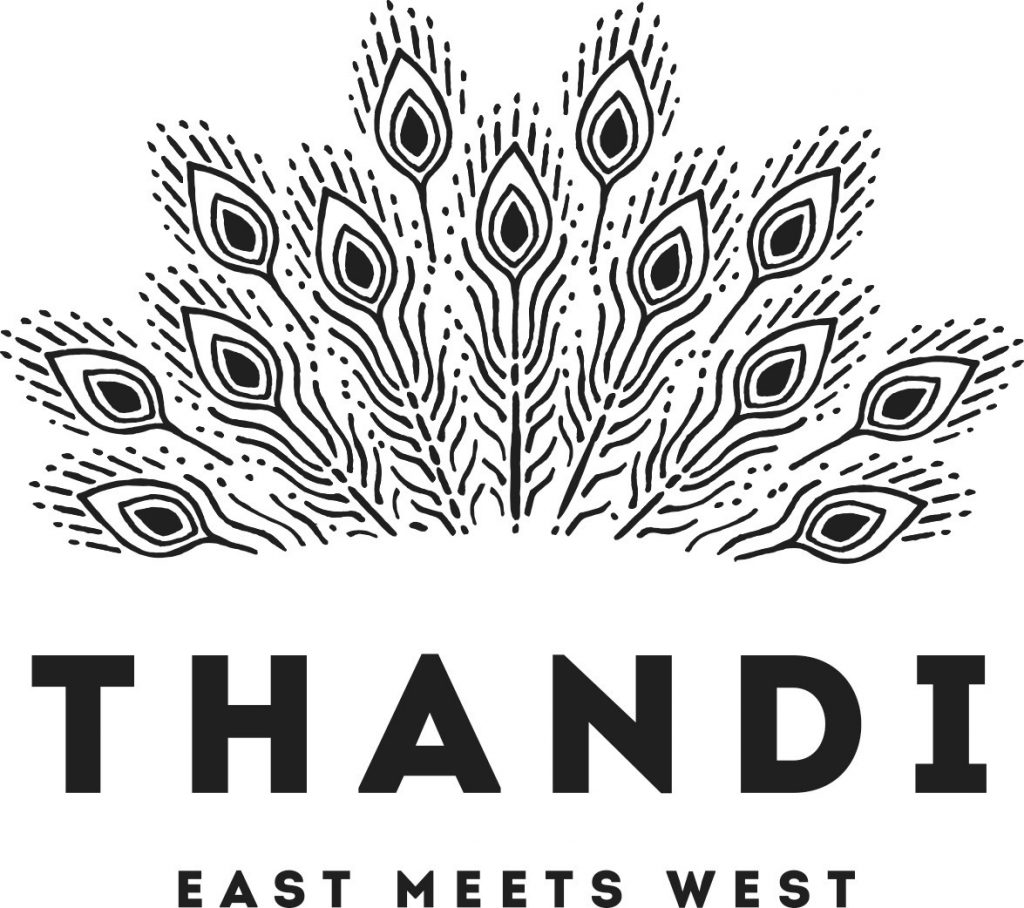 Butter Chicken $26.00
Boneless chicken simmered in a creamy mild, sweet curry sauce
Matar Paneer $25.00
Green peas & paneer are infused with a curried tomato flavour & cream. This is a popular home-style dish from Northern India
Vindaloo $27.00
Hot & spicy East Indian curry with potato, an irresistible aroma & taste for true curry lovers. With your choice of chicken, beef or paneer
Bombay $26.00
Hot & spicy flavours of Bombay with just the right blend of coconut, cream, potato and Indian spices. With your choice of chicken, beef, or paneer
Masala $26.00
Your choice of meat seasoned with Tandoori spice & simmered with peppers & onions in a tomato curry sauce
Korma $26.00
A slow-braised dish made with a creamy sauce combined with a mixture of nuts resulting in a subtle sensation of flavour. With your choice of chicken, shrimp, beef, or paneer
Chicken $17.50
Pork $17.50 
Beef  $18.50
Shrimp $20.00
Chicken $18.50 
Pork  $18.50
Shrimp $20.00
Chicken $18.50 
Pork  $18.50
Shrimp $20.00
Chicken $17.50 
BBQ Pork  $17.50 
Shrimp $20.00
Contains Nuts | Gluten free upon request
Chicken $18.50 
Pork  $18.50
Shrimp $20.00
House of Chan Fried Rice $12.50 
Chicken Fried Rice $9.50
Plain Fried Rice $6.00
Basmati Rice $6.00
Basmati Rice $6.00
Won Ton Soup $9.00
Chicken Noodle Bowl $9.00 
Tofu Stir Fry
Gluten free upon request
$16.50
Budda Delight
Contains Nuts | Gluten free upon request
$16.50
Vegetable Fried Rice
Gluten free upon request
$10.00
Paneer Stir Fry
Gluten free upon request
$16.50
Water $2.25
Iced Tea $2.50
Pop $2.25
Aha $2.25